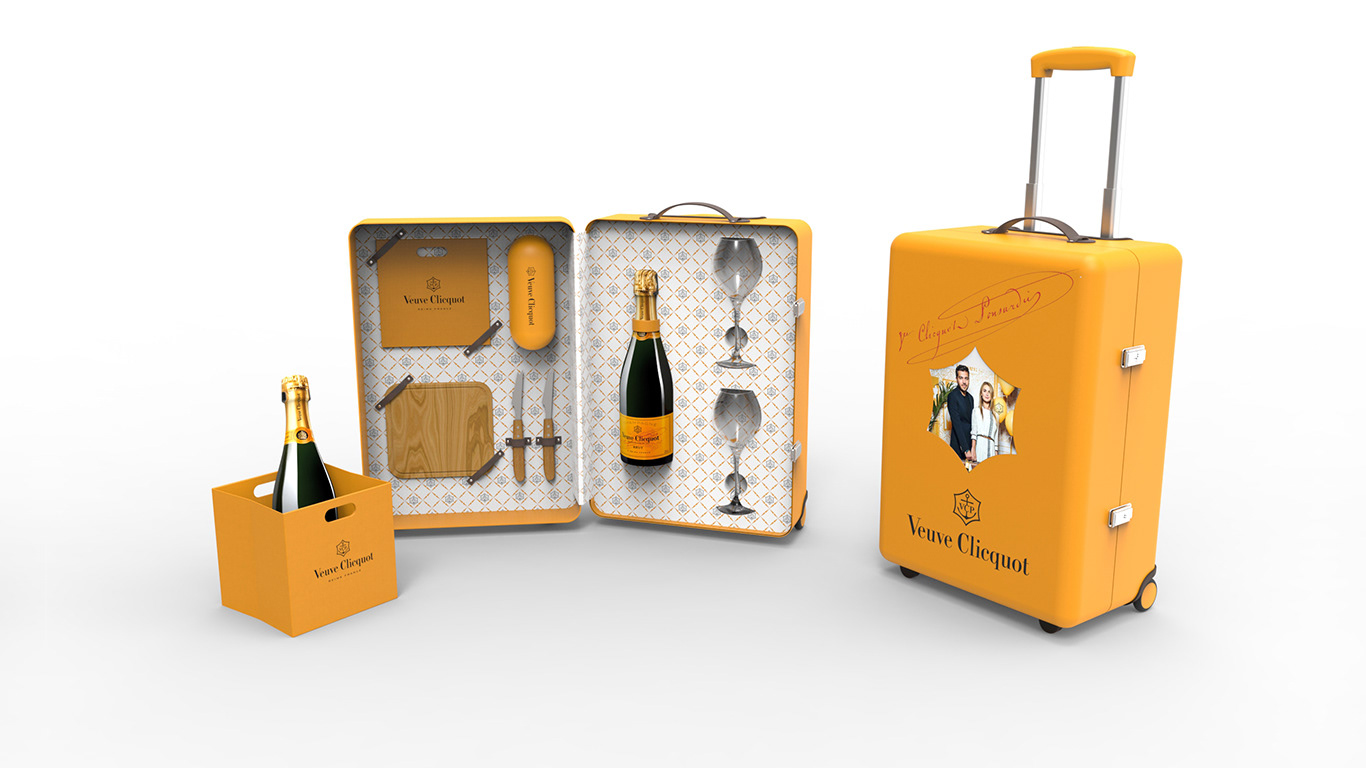 This project was to design a press kit that echoes to the Veuve Clicquot Journey. I decided to put the focus on providing a fun experience to the users. Veuve Clicquot Journey was created from the journey Veuve Clicquot exporting wines to different cities, countries and now globally, and how every journey is an adventure. ​​​​​​​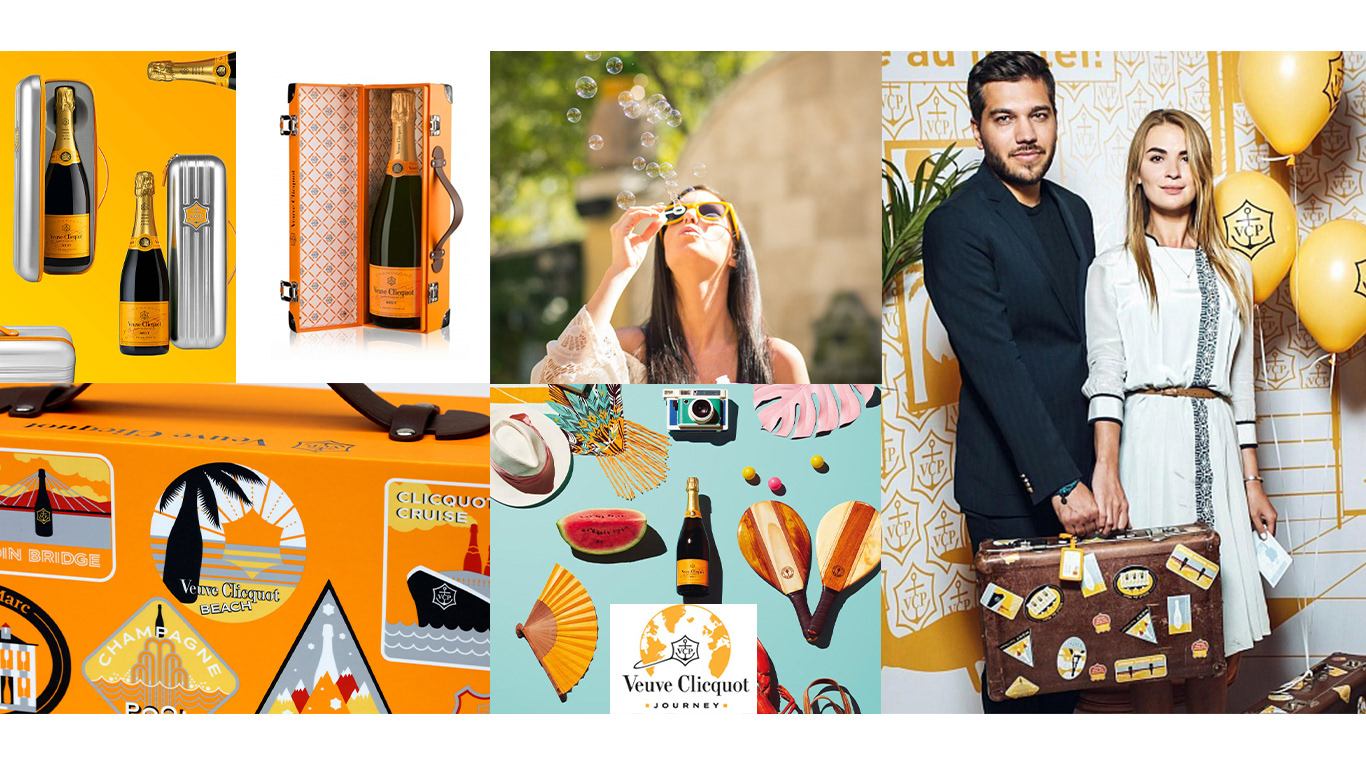 The dry bar includes the accessories needed to enjoy Veuve Clicquot or cocktails.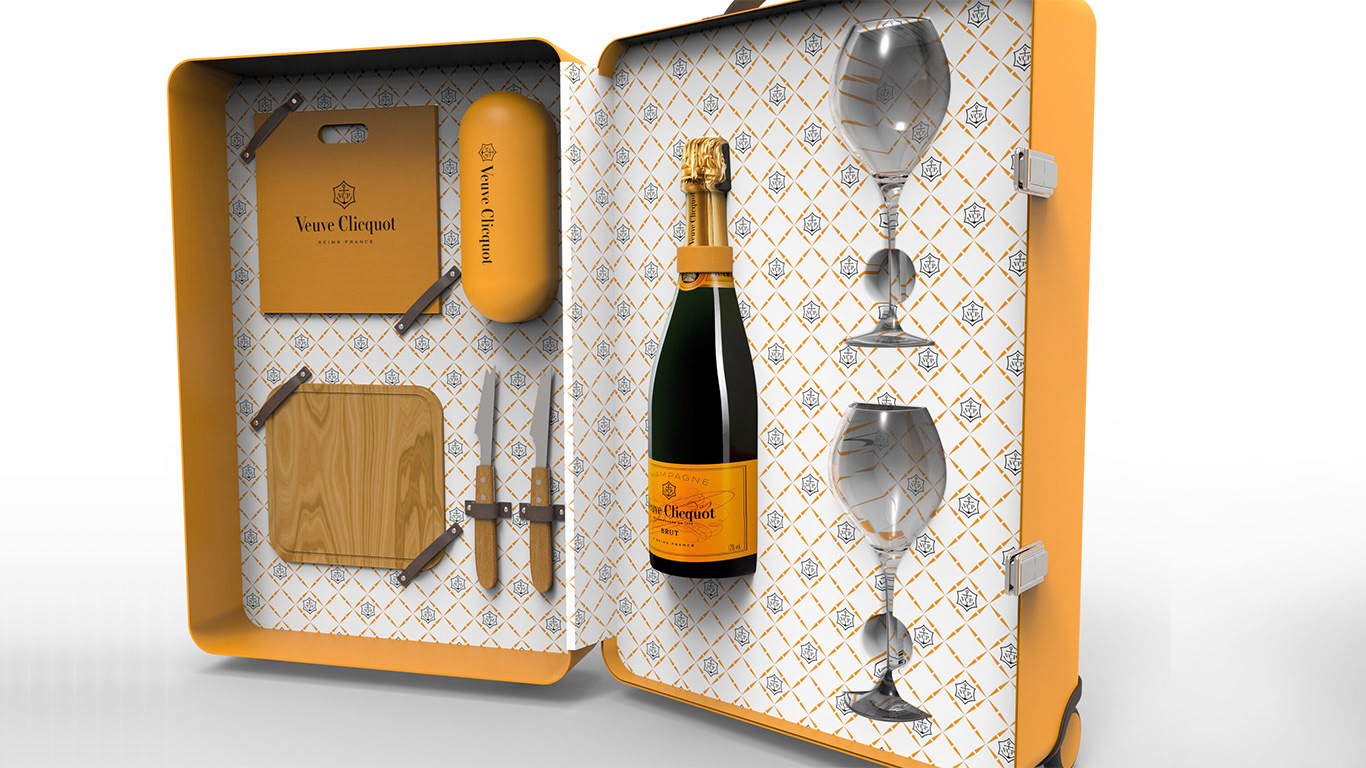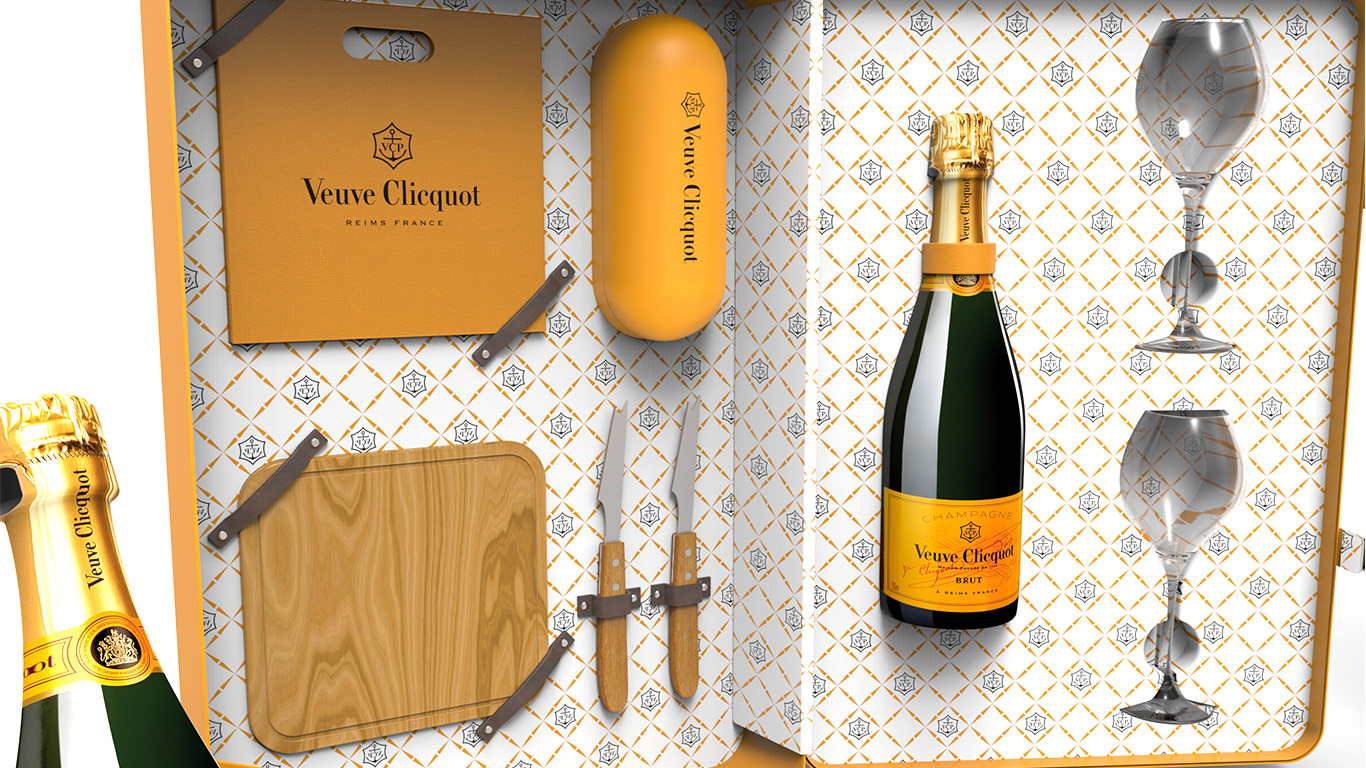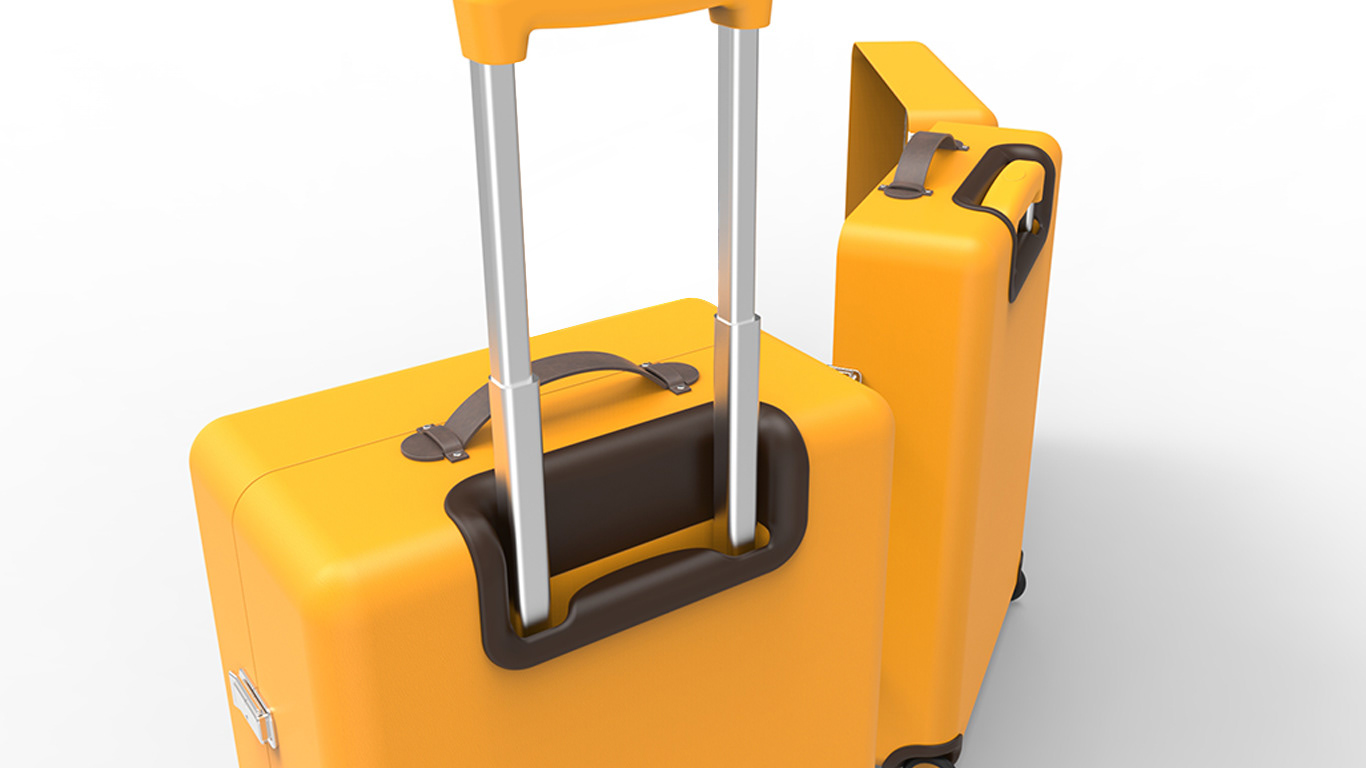 The display is also designed for the Veuve Clicquot journey. We used the signature CLICQUOT ARROW for the design. The bottle float in front of the travel stickers with lighting surrounded to attract attention in special retail space.