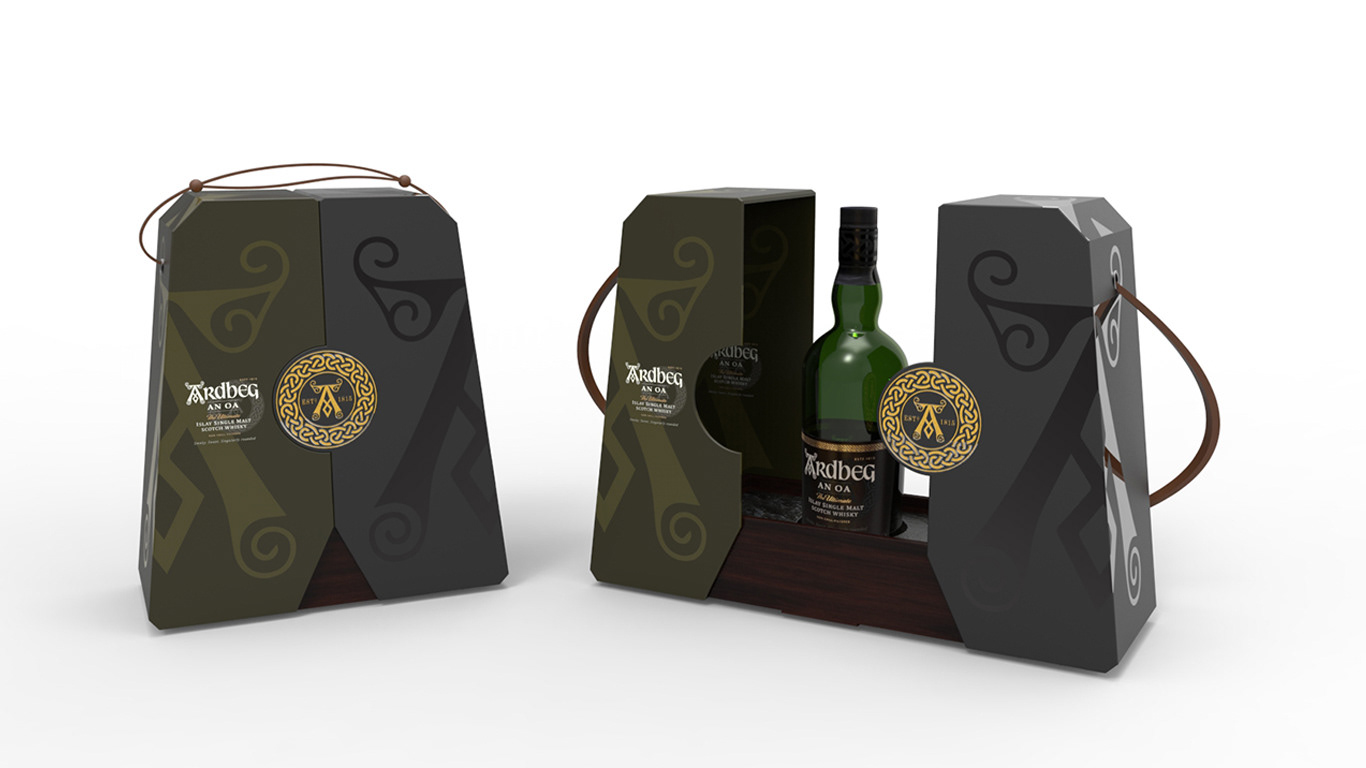 ​​​​​​​
Ardbeg is the Scotch Whisky brand with more than 200 years of history. Produced in Islay, Scotland, Ardbeg is surrounded by beautiful yet rough rock coast and landscape. 
Their unique branding guided me to go back to its distiller. I used the landscape and the vat from Ardbeg facility as inspirations to create a design that delivers the sophisticated layer of Ardbeg Whisky.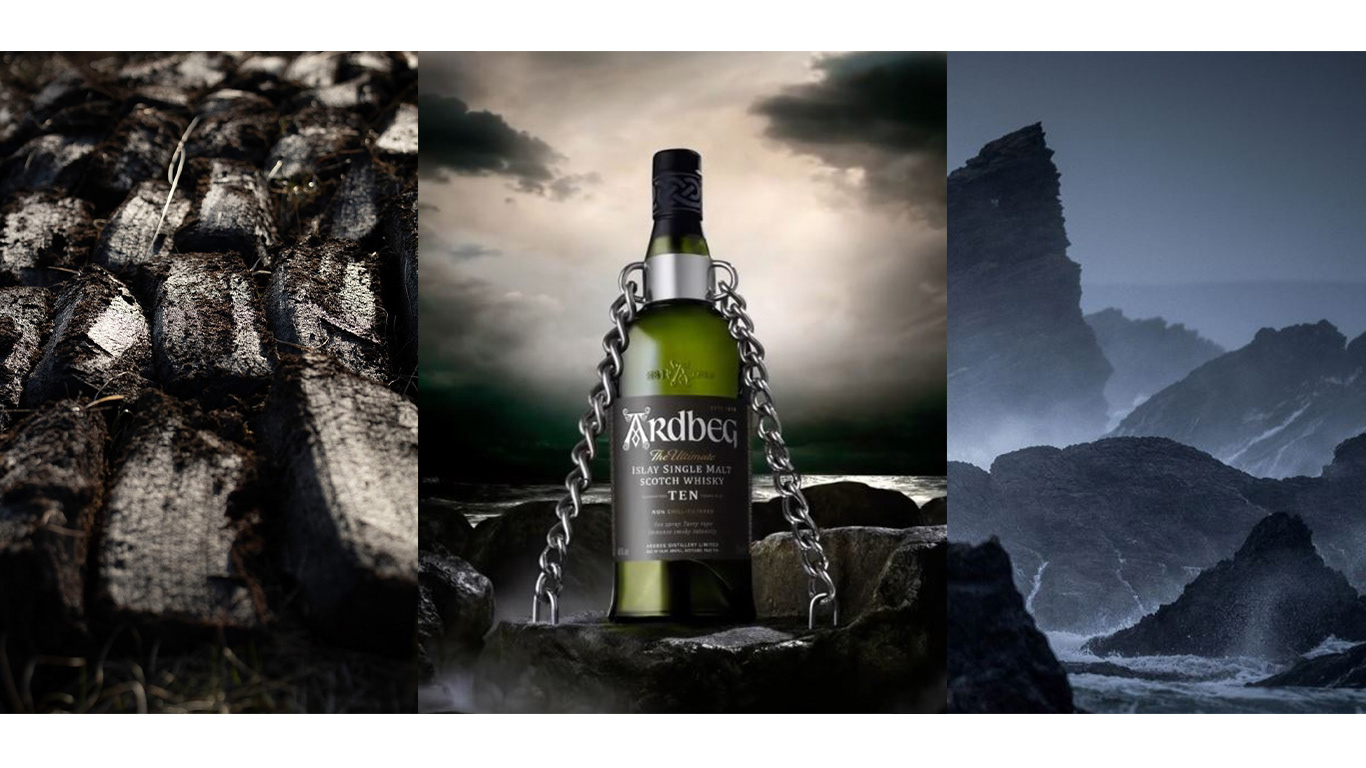 I created the main form as an asymmetrical trapezoid extracted from the main branding image. The two-toned finish is from the contrast of brand color and the OA label (green & slate-black). The bottle sits on the dark wood platform with a rough rock platform surface to echo the wood barrels used to age the whisky and the rough coastline around Islay island.