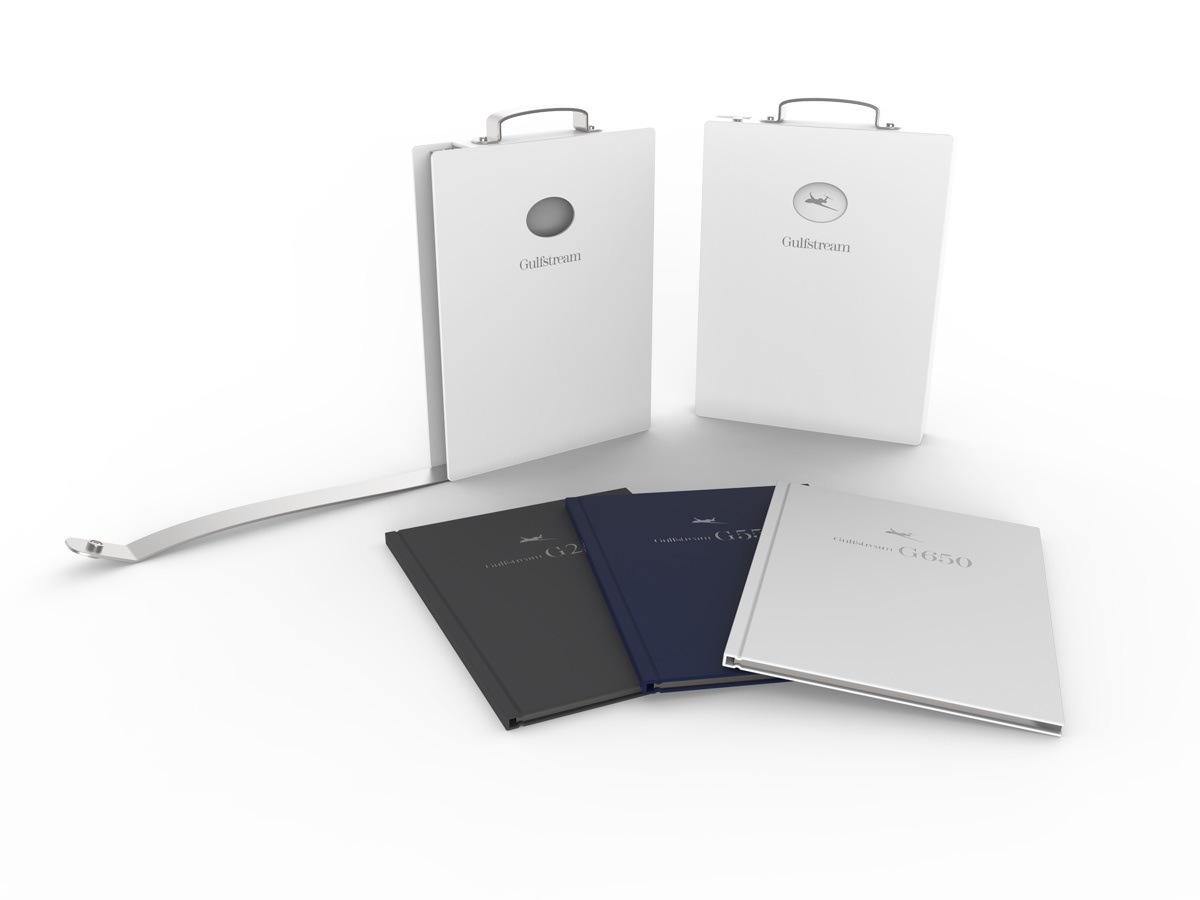 Gulfstream asked us to design a high end mailer box for their catalog books to impress their potential clients. They required the concepts to reflect the brand identity and the high quality finish like their jets. ​​​​​​​
The concept was designed to have a simple and clean layout. The window in the front side of the box is shaped same as the jet windows which exposes the Gulfstream logo. The solid metal handle allows the user to easily pull the mailer box out from the corrugated shipping box. The faux leather opening stripe can be easily snapped on to secure the content.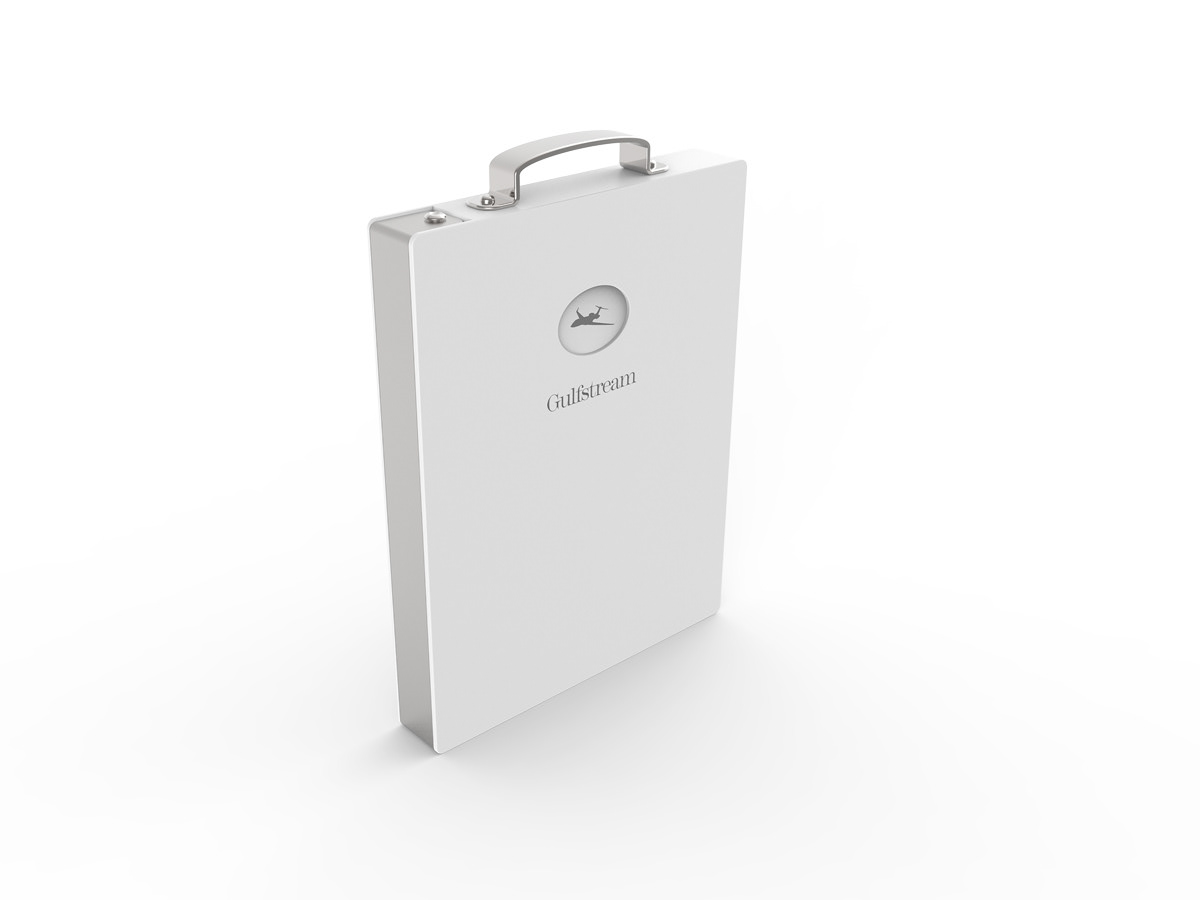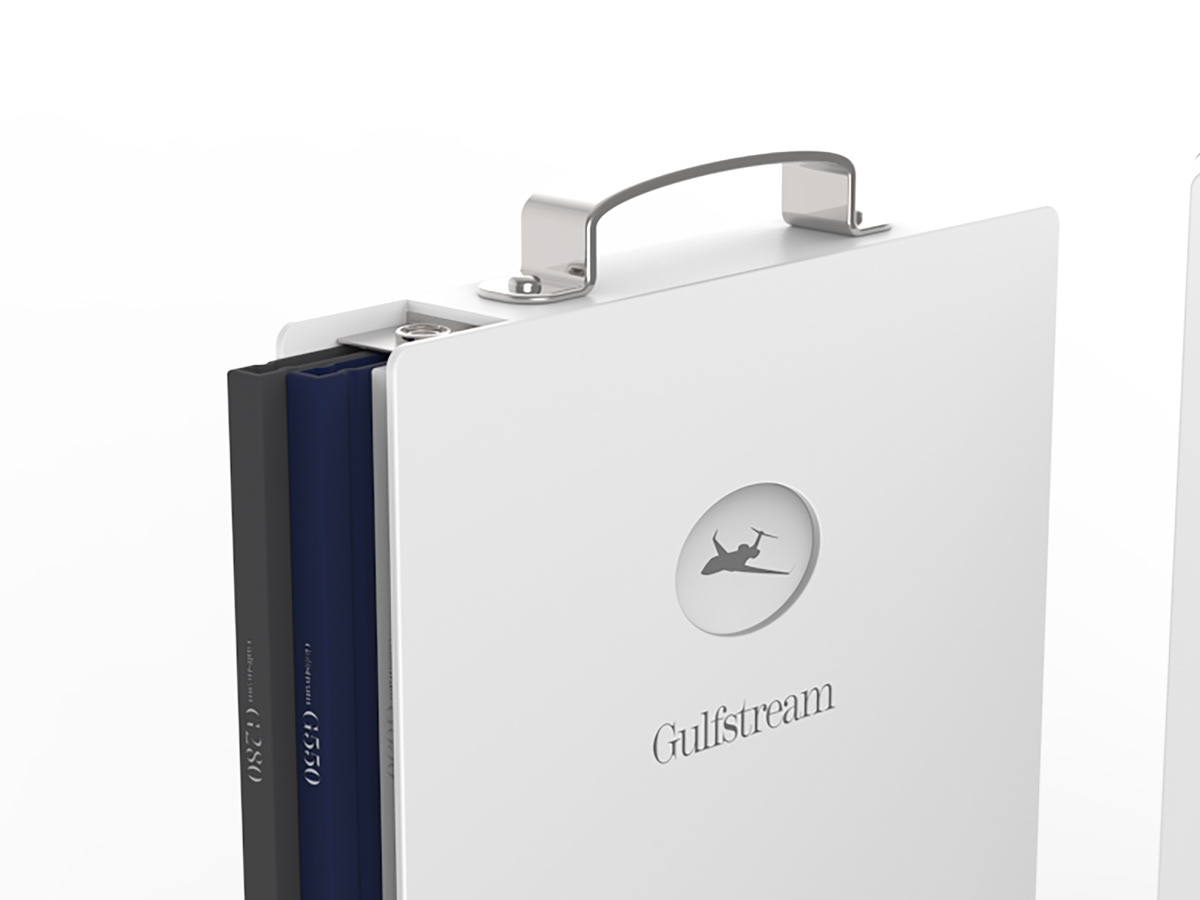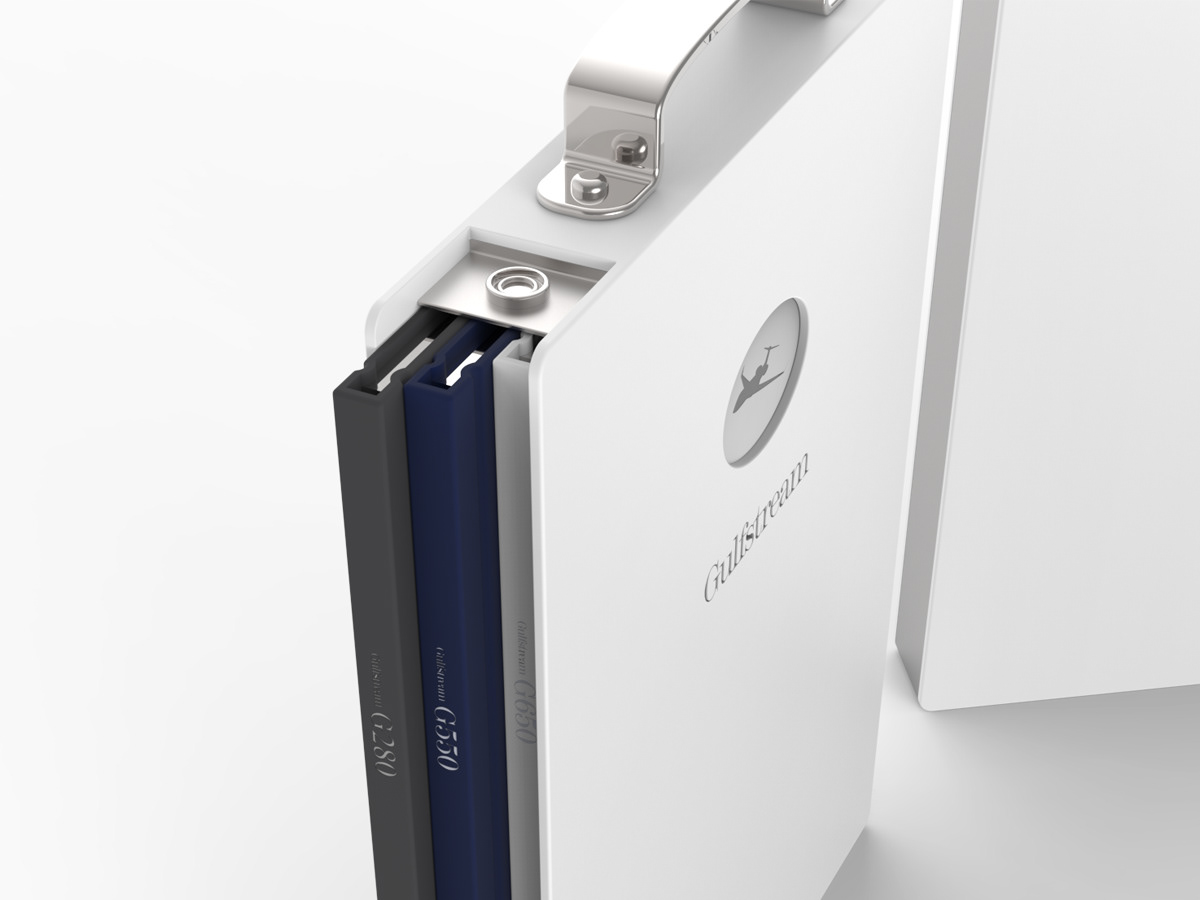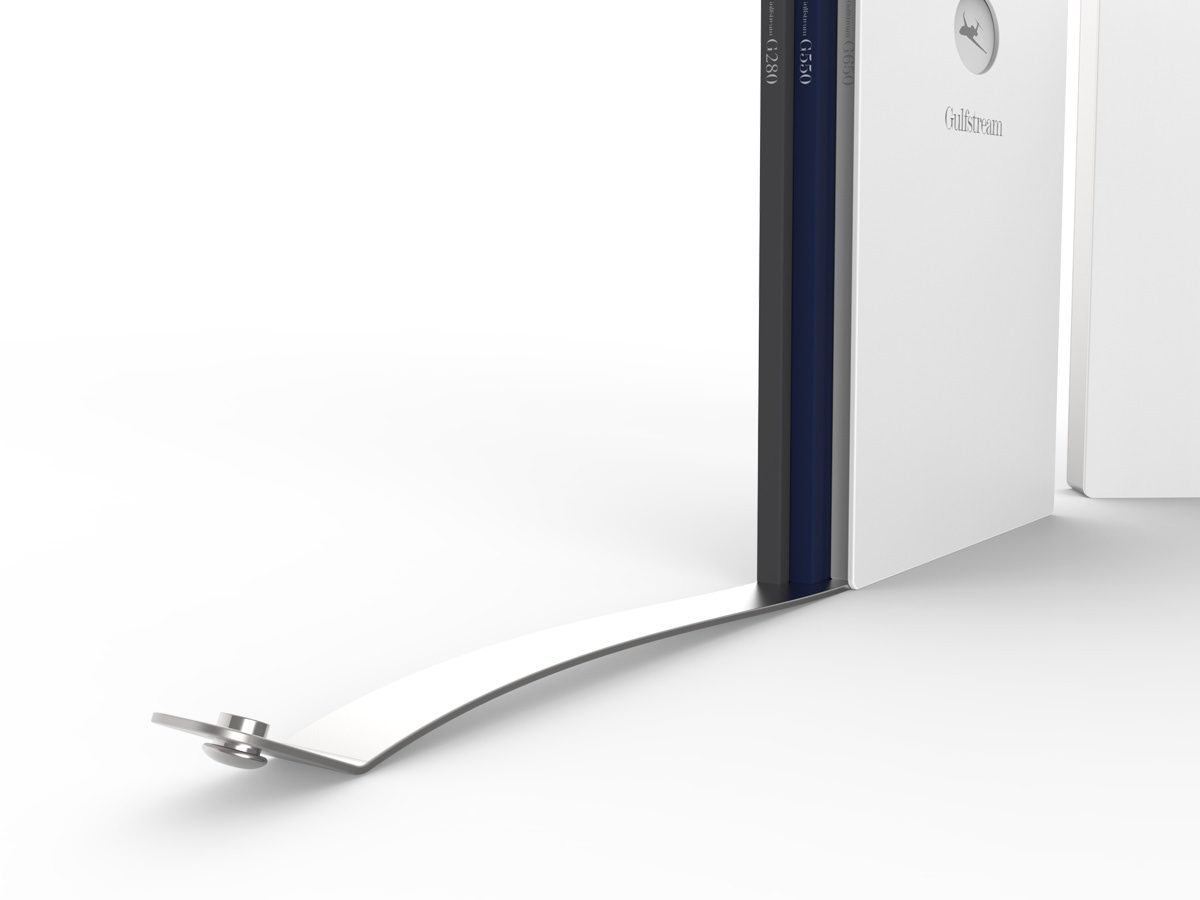 The design was designed to provide a revealing experience as the user opens the box to discover the catalogs. The foil stamped aircraft icon represents the jet is taking off. The inside of the box is lined with Gulfstream pattern for branding. The polish silver closure hardware finish the look.​​​​​​​