This project was to create a simulation of a gaming station for shoppers browsing in the store. The display has to be strategically showcasing the Logitech G products and also attract potential buyers to interact with the display. The client also asked for digital screens or product cards for product information. The display was designed to have a clear desktop where the featured products are displayed, below are the shelving where the backstocks locate for easy shopping.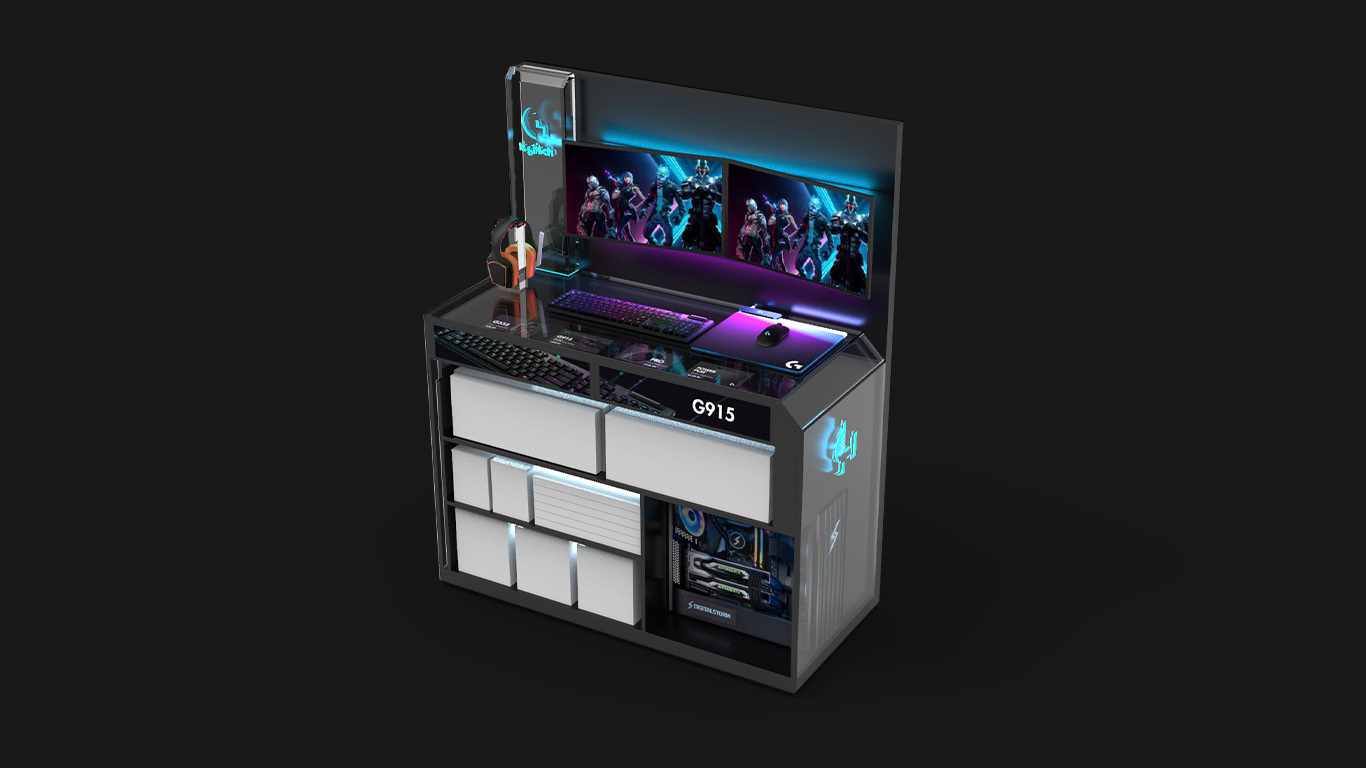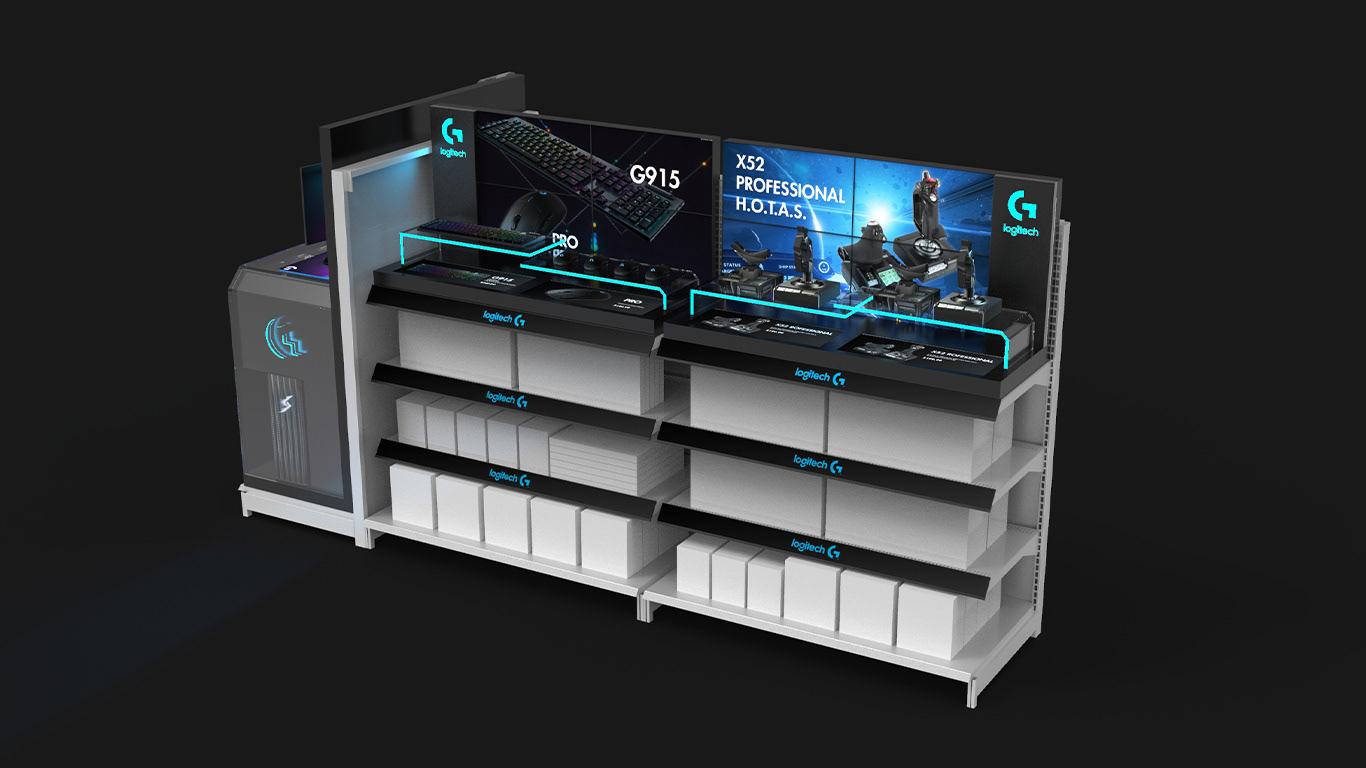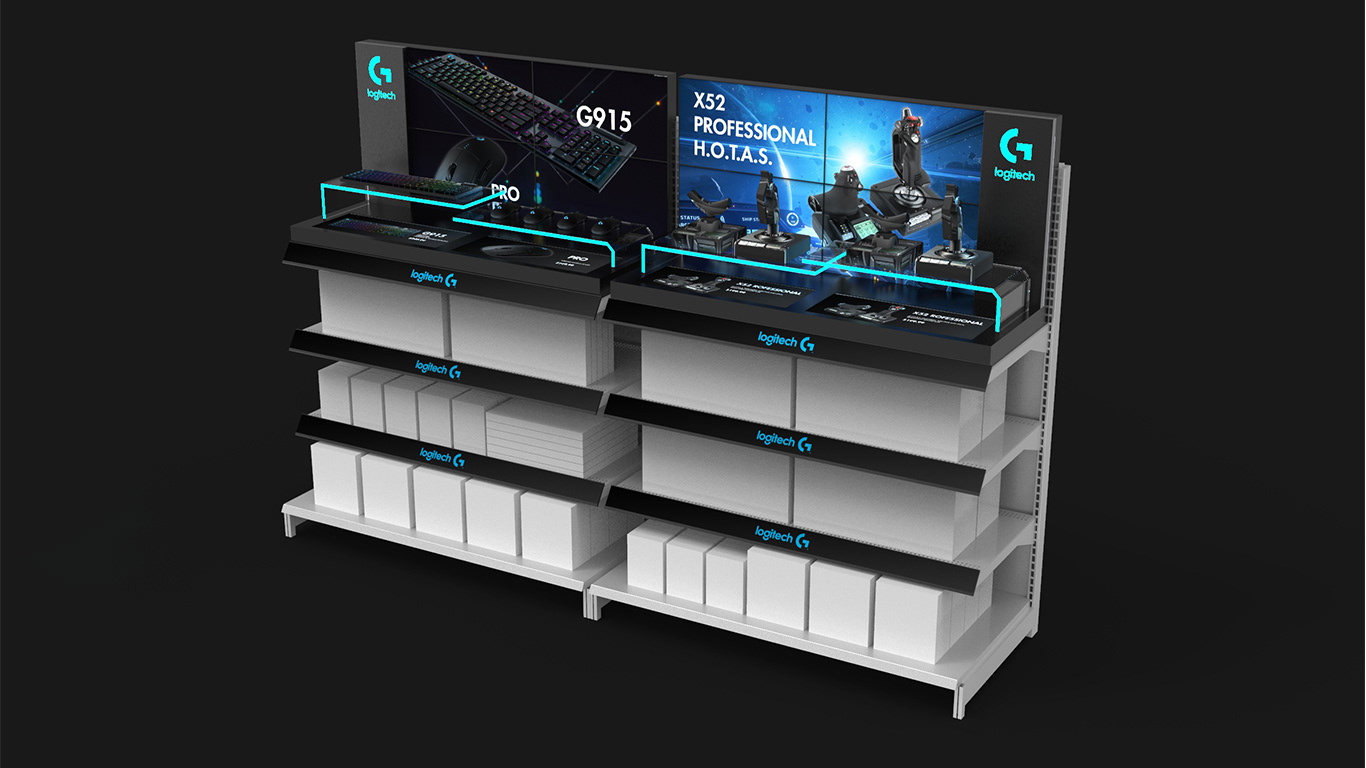 Extended from the previous project, these are concept development for Best Buy inline display that can not only display the max amount of gaming equipment but also deliver Logitech G branding. Furthermore, the display can stand out from other gaming equipment displays. I extended the edge-lit platform feature to showcase the products along with a digital monitor. 

The process was to explore the best setup for the inline display and also test the ambient lighting positions to maximize the visual effects.