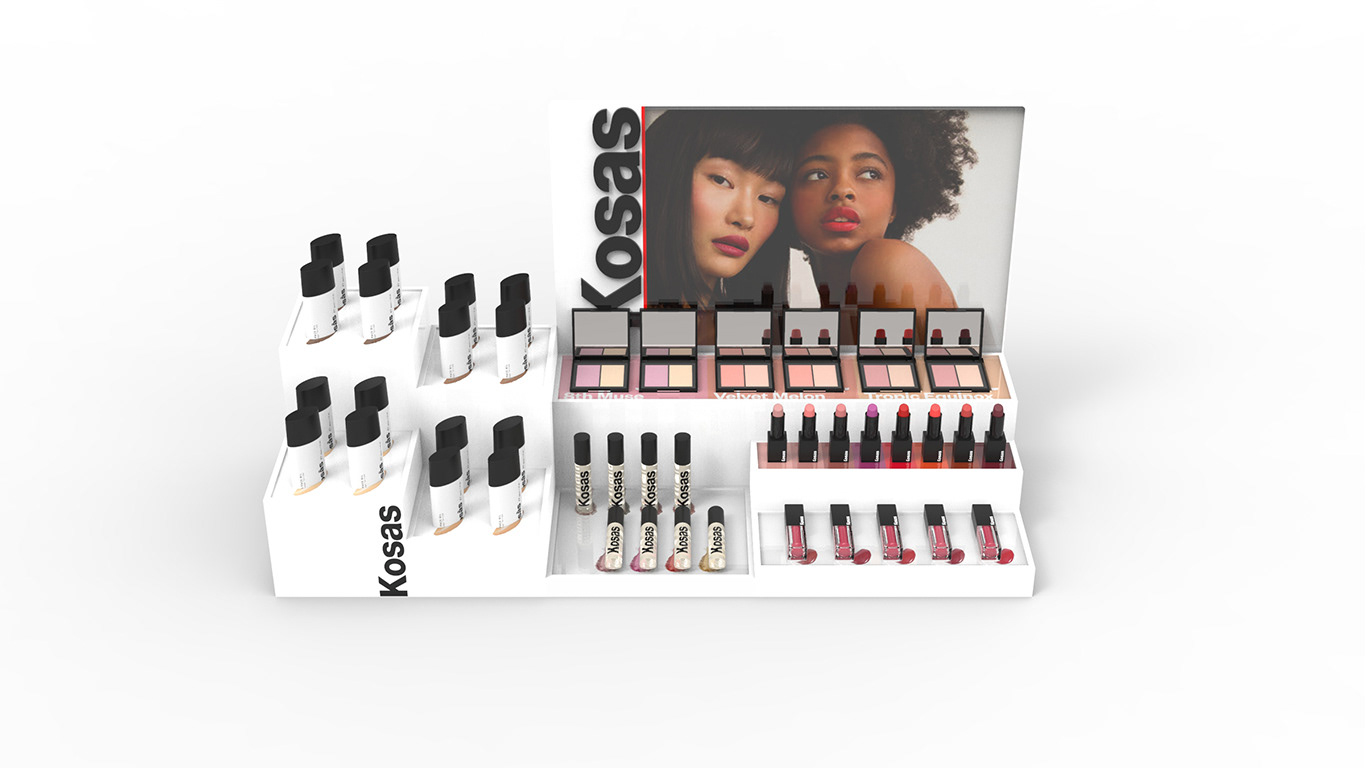 This project was to create a versatile and modular countertop display unit for smaller retailers. The client was asking for something modern, urban, and young. The city skyline was one of the requests from the client. I created 2 concepts in which each one of them can be arranged in 3 different settings.​​​​​​​
This concept is designed to mimic the city skyline by acrylic towers in different heights. The trapped graphics in each compartment show product information to shoppers. All the acrylic towers can be rearranged in different settings to adapt to the retail spaces.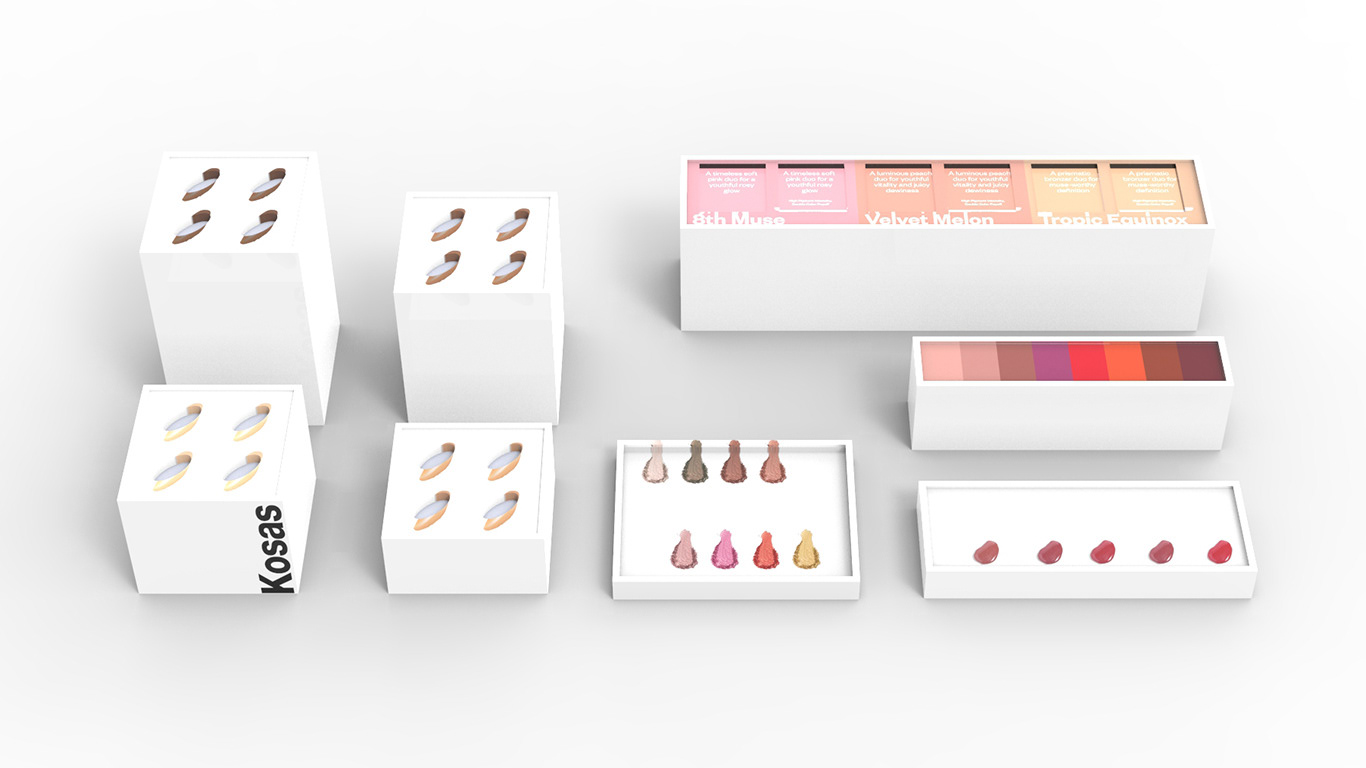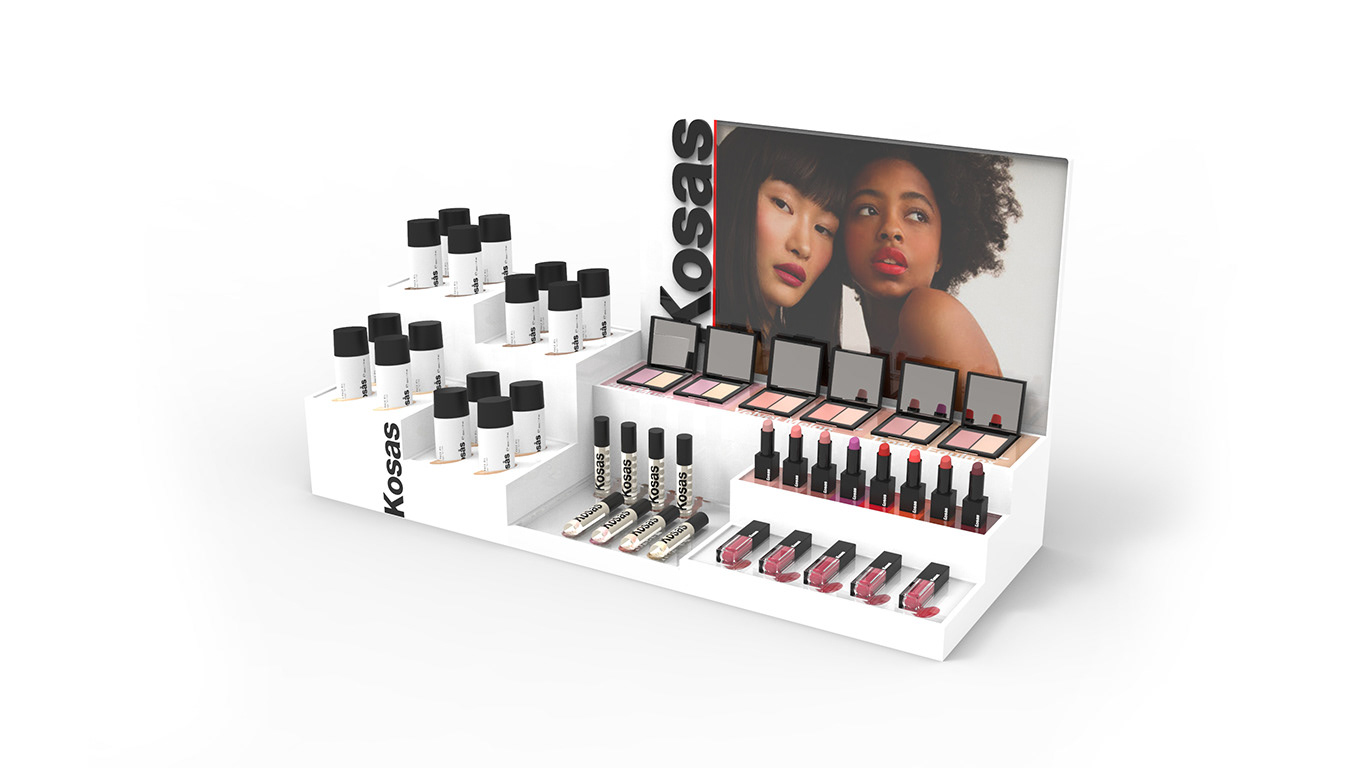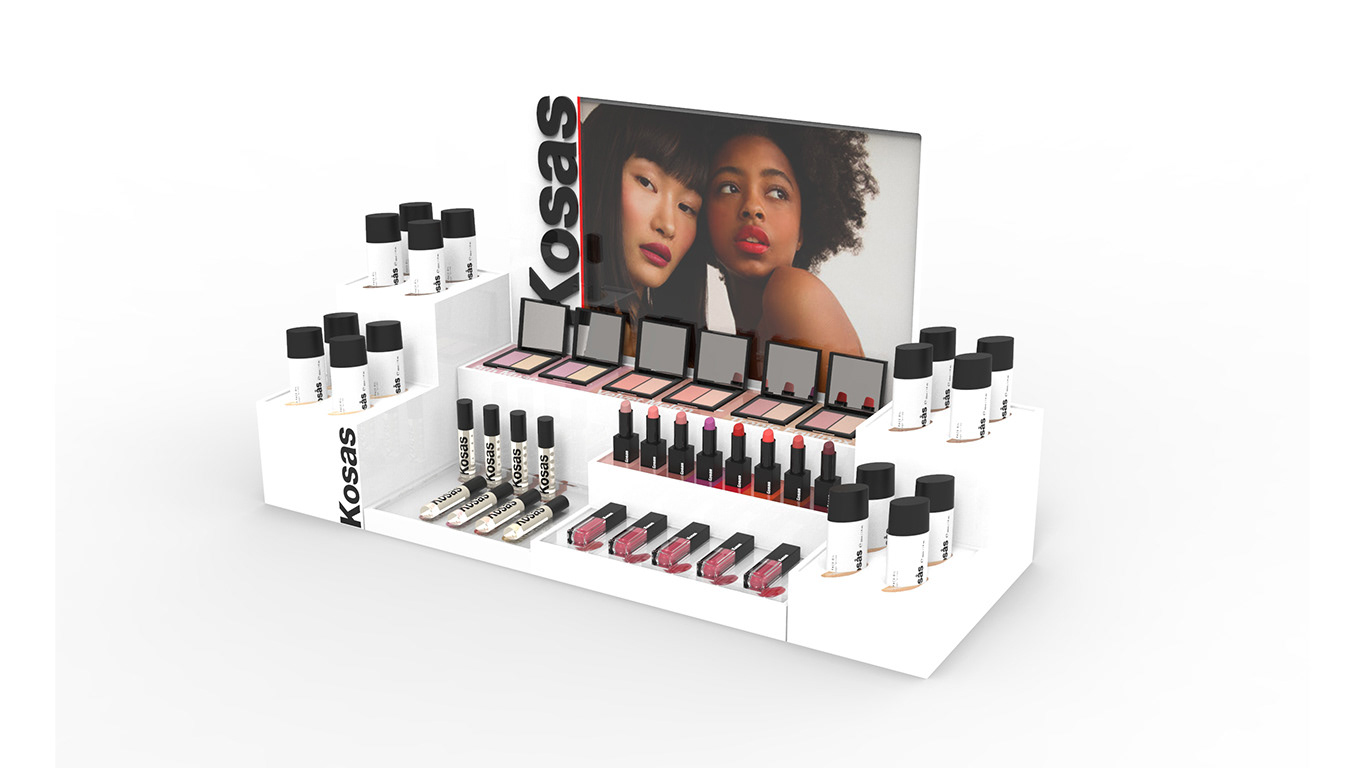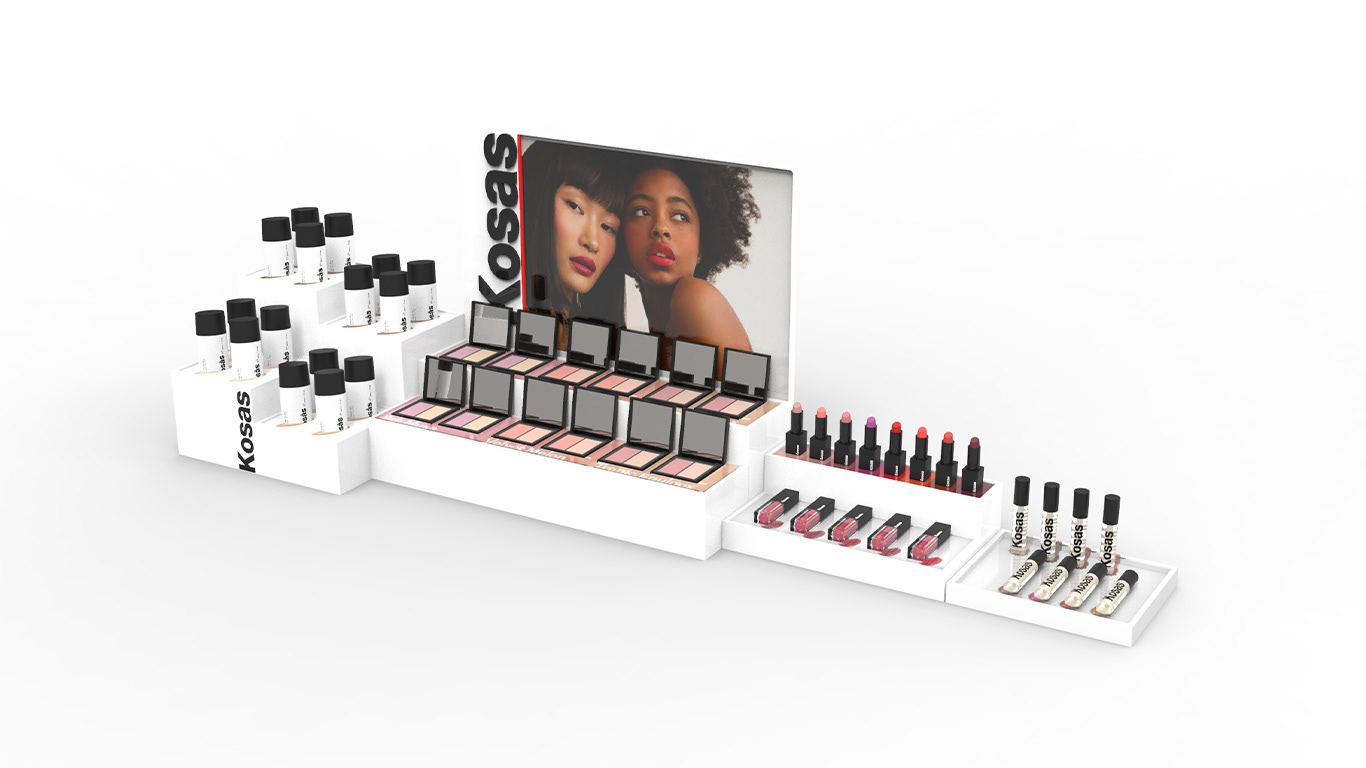 For the second concept, I designed 2 identical sets of acrylic tower components to reduce the manufacturing cost. To break the all-white color towers, I used clear red acrylic to display lip and eye products with shading printed directly on acrylic.​​​​​​​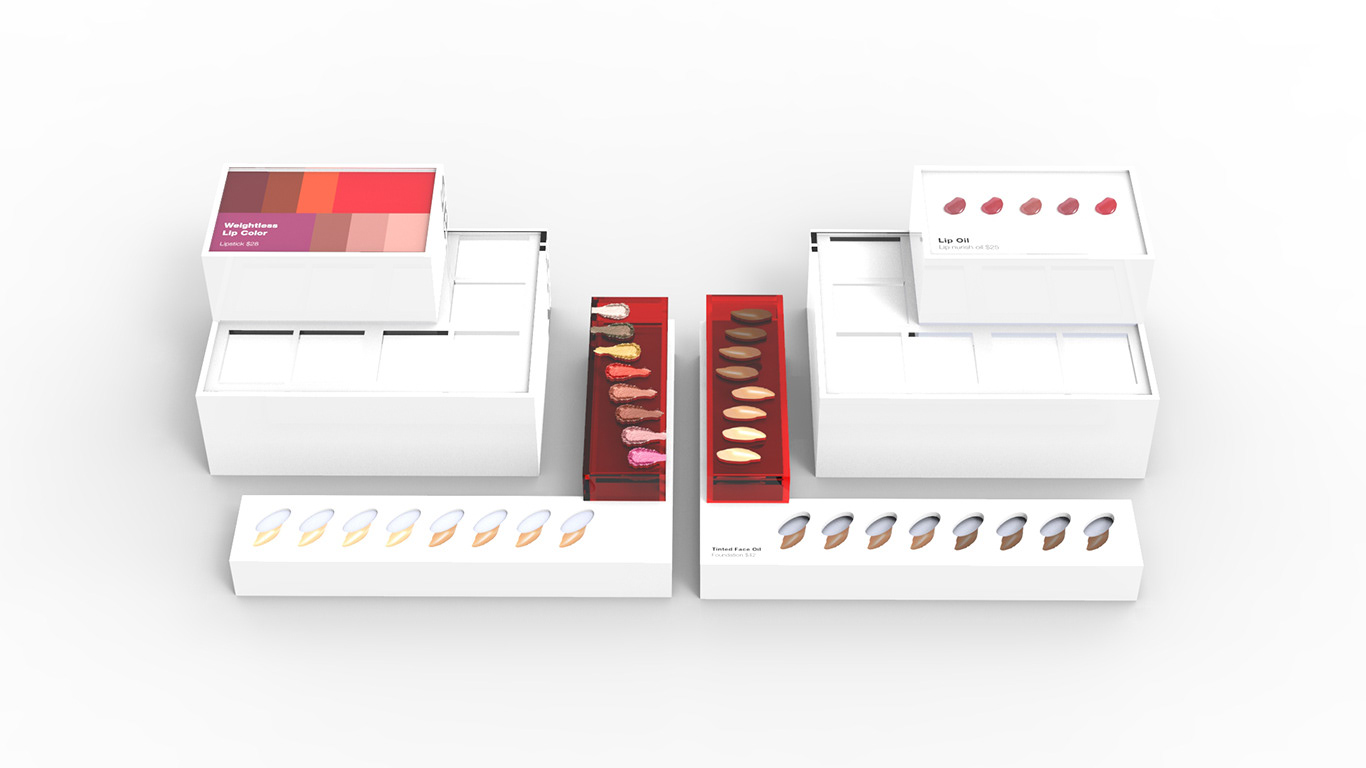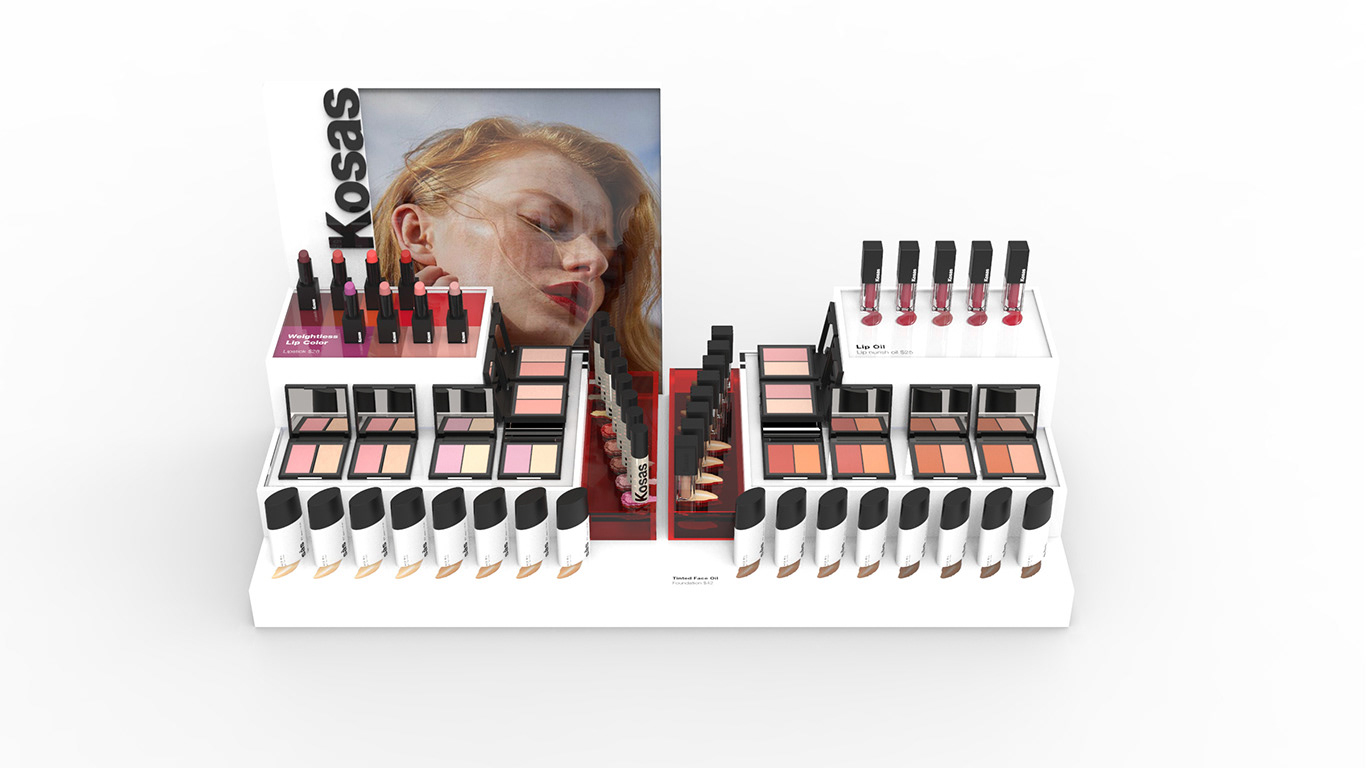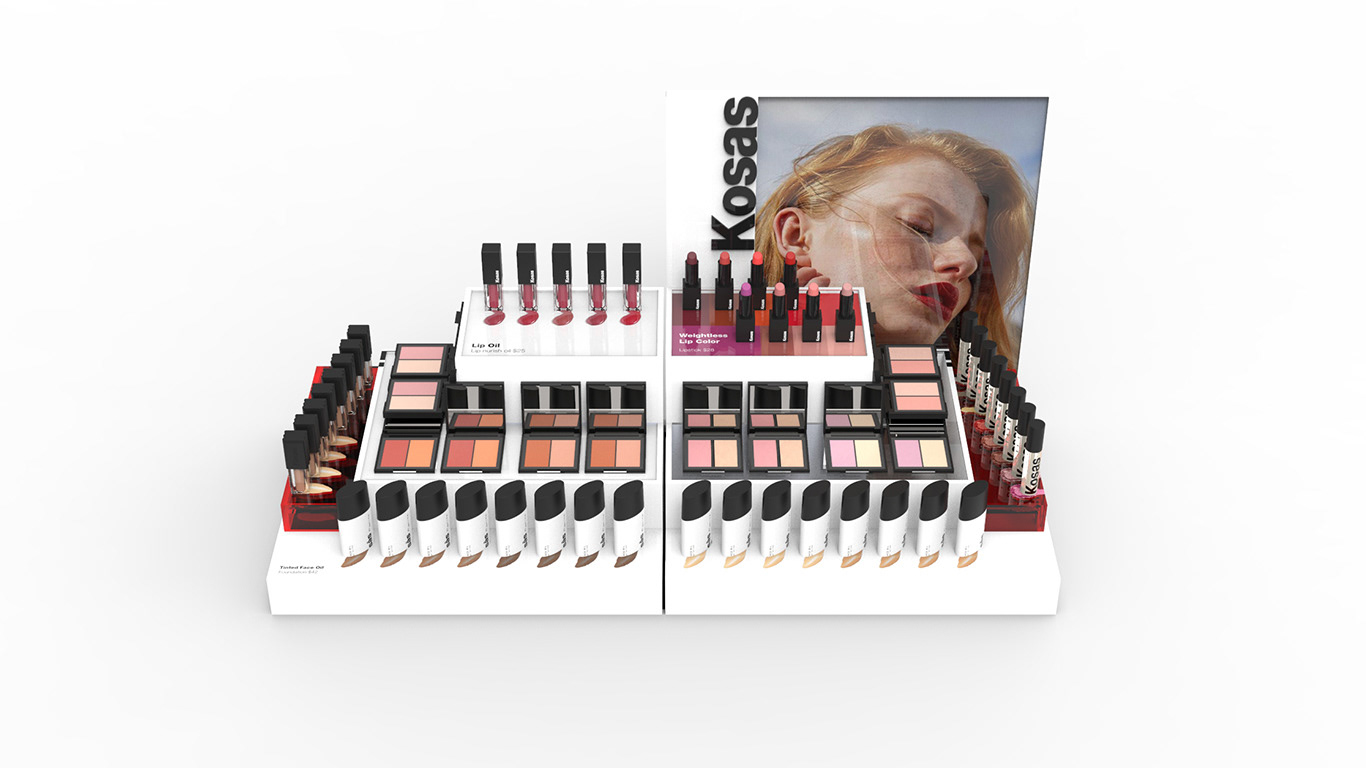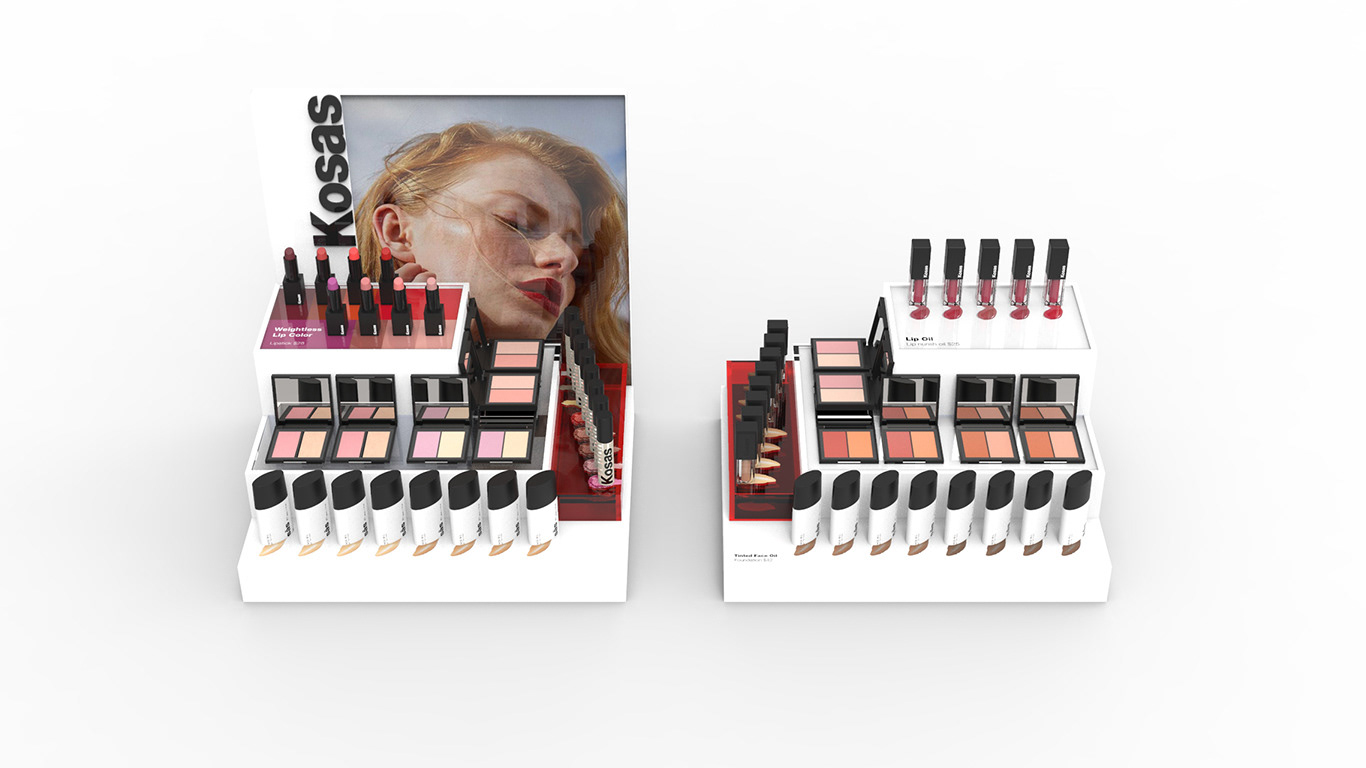 Kosas Temporary Retail Displays
The client also asked to come up with temporary displays for the grab-n-go at the checkout area. The display concepts are constructed with temporary materials such as Sintra, PETG, or foam core. The inspiration is from their Sephora fixture which is contemporary, clean, and young but rounded with soft curves to stage the products.