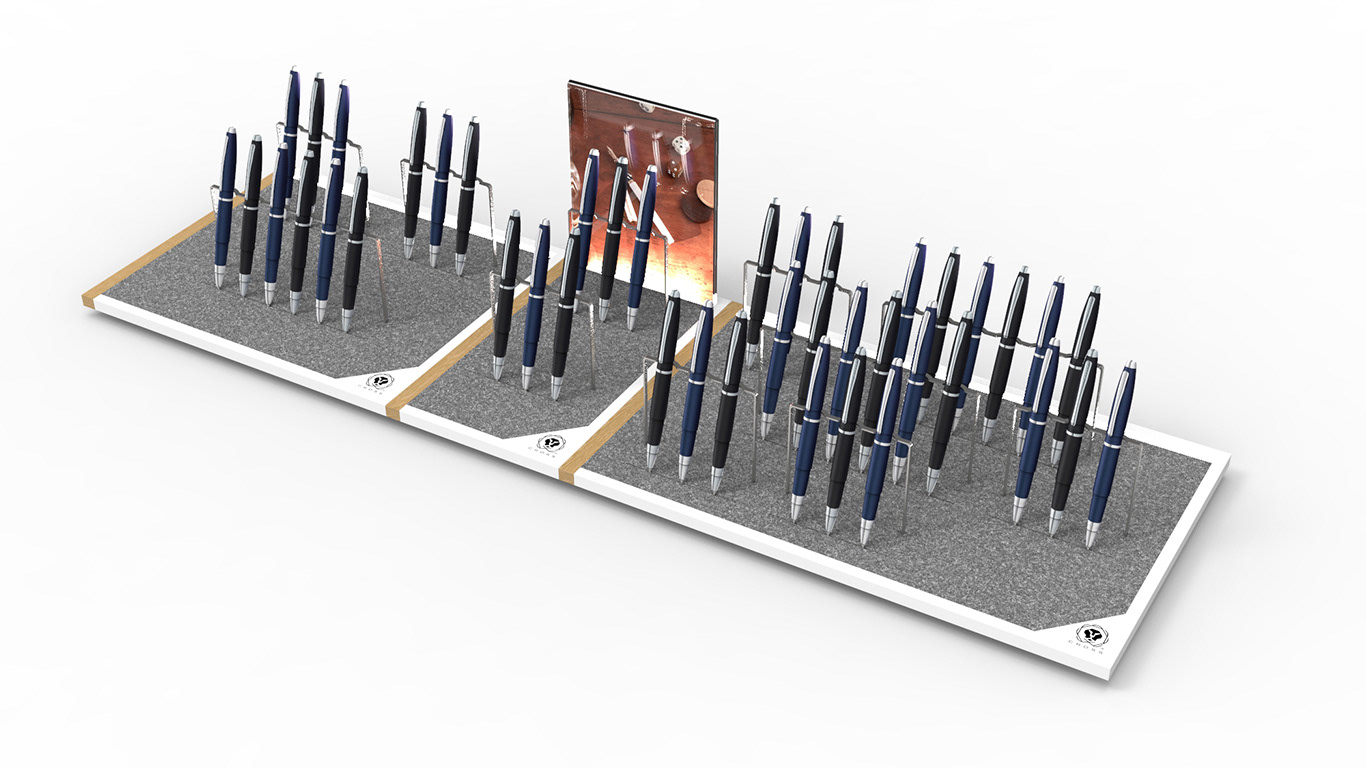 This project is to design a universal display solution for Cross retail environments around the globe. Because of the large quantity of merchandise, the main challenge is to display their pens in an organized and versatile way but also have to be visually pleasing to shoppers. The main request from the client is the modular system that can adapt to an individual retail environment.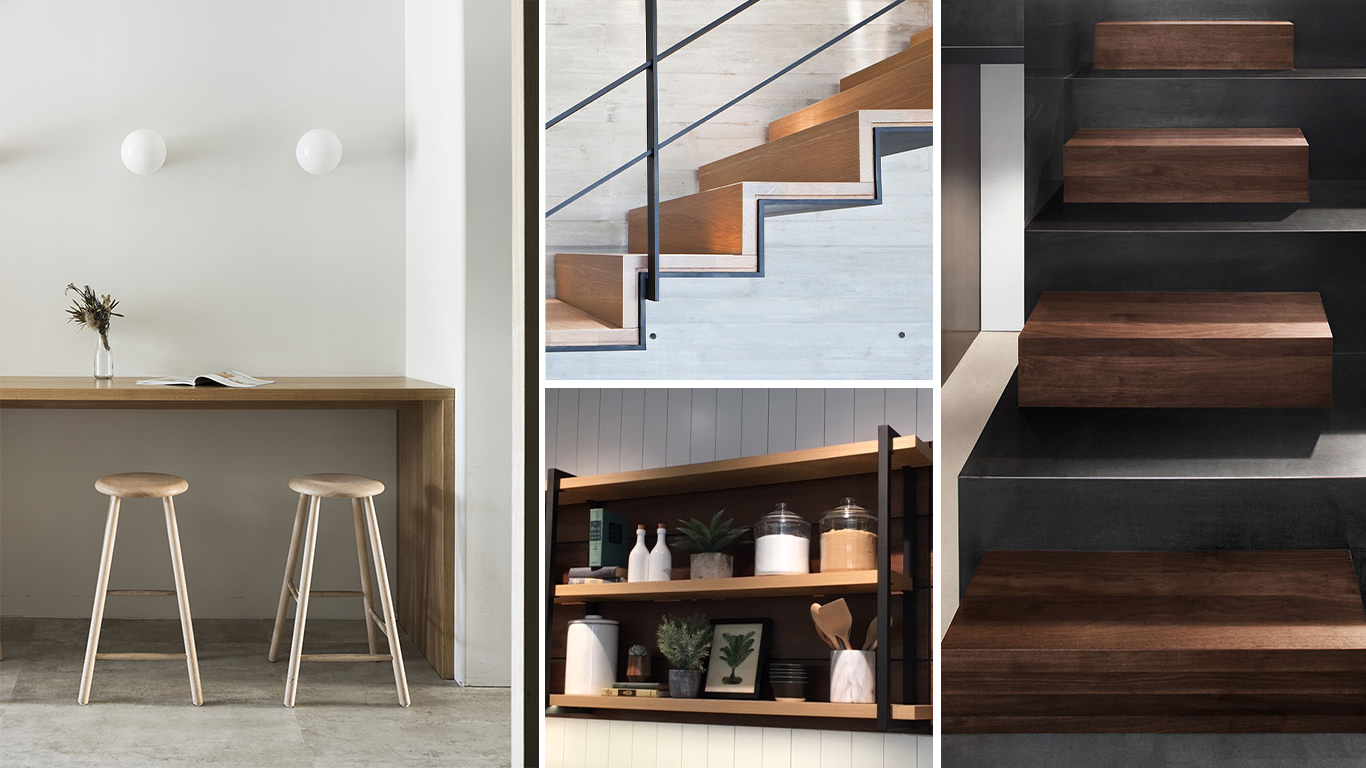 The small, medium and large size trays allow the retailers to arrange the merchandise according to the amount of space they have. Each tray can be displayed individually but also combined. The tray inserts are designed to be removable to provide different display methods by the client's request.
The purpose of the display is to help the merchandise to show off itself, not to overtake it. I used wood decal trims, light gray felt and white overall finish to create a fresh but subtle display module.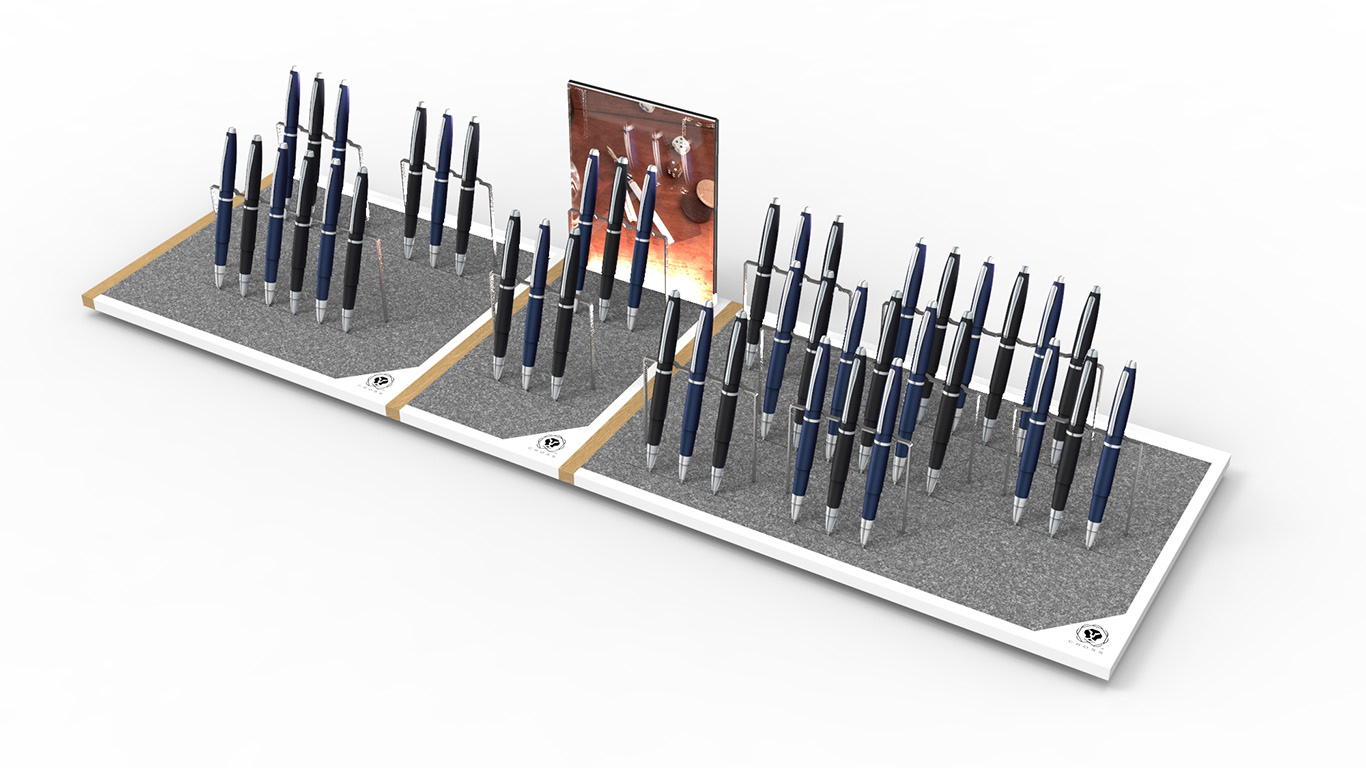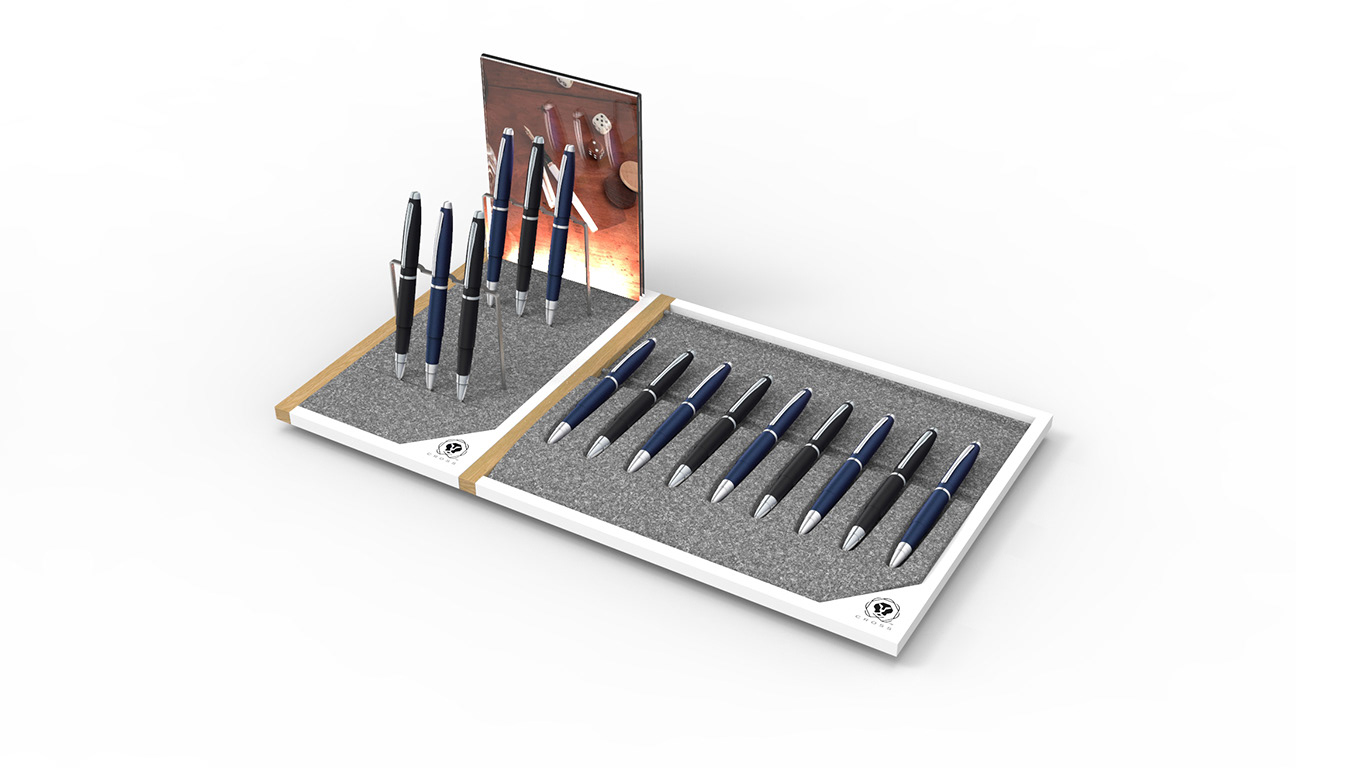 I use black aluminum trim to distinguish the logo area and display tray with the white body tray. The small tray is designed to be all white both in the logo and tray area to create a little "break" between medium and large gray felt trays, it also provides a nice stage for individual series to be displayed.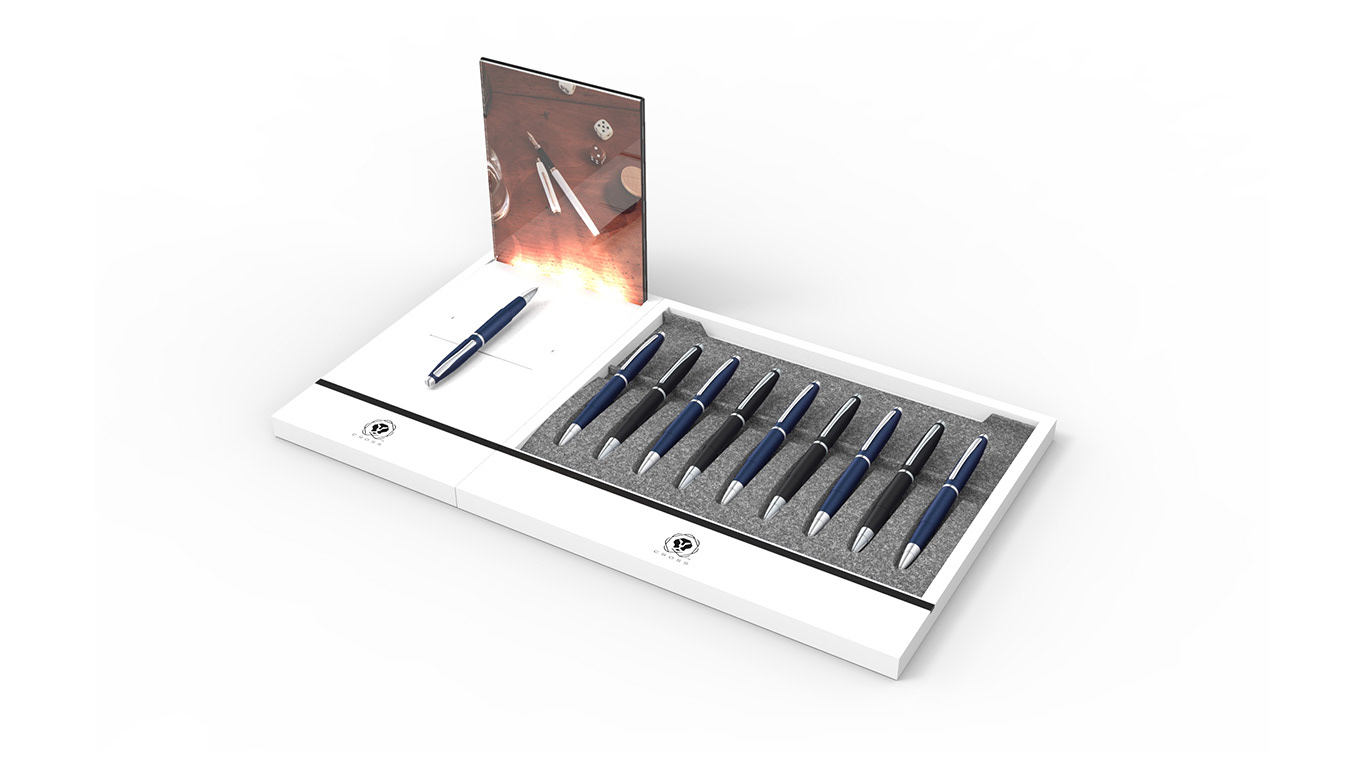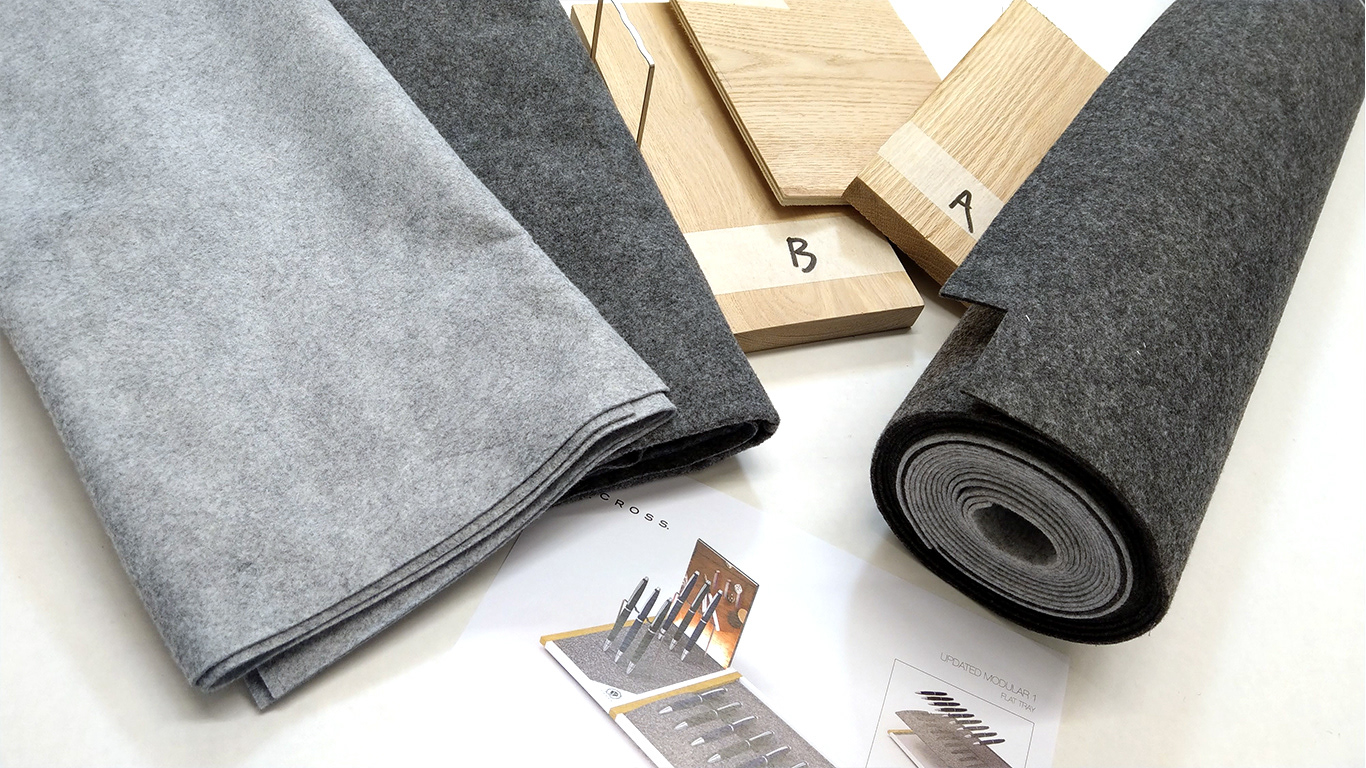 Click to enlarge the pictures